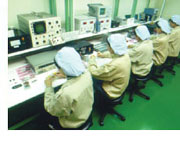 The objective of SMC's technology investing activities is to capture long term value opportunities from nurturing proprietary IP development values and unlocking synergetic and collaborative potential with the Group's established manufacturing and China experience.
In 1997, SMC undertook its first technology venture investment project by investing in a U.S. company specialized in optical communications components. SMC assisted the company to become amongst the first to establish a steady PRC manufacturing facility to effectively capitalize on the Mainland's optics engineering talents and competitive low cost advantages.
Subsequently in a cash and shares exit transaction in 2000, the investment generated for the Group profits of approximately 23 times of its original investment. The success of the project also empowered SMC with valuable optics engineering and manufacturing experience for the continuing development of business opportunities in the electro-optics EMS manufacturing field.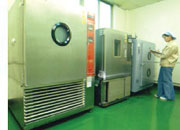 Sybond Venture Limited was established in 2000 as the Group's vehicle to explore innovative technologies and venture business ideas internationally. Those invested companies are characterized by strong leadership, highly motivated management and professional talents, patented or patent-pending proprietary technologies or business models, and enormous market potential for their products and services. Besides the opportunities to build cross synergies, one of Sybond's key values is to assist these companies to extend their business models to the China market or open business channels through re-engineering efforts.